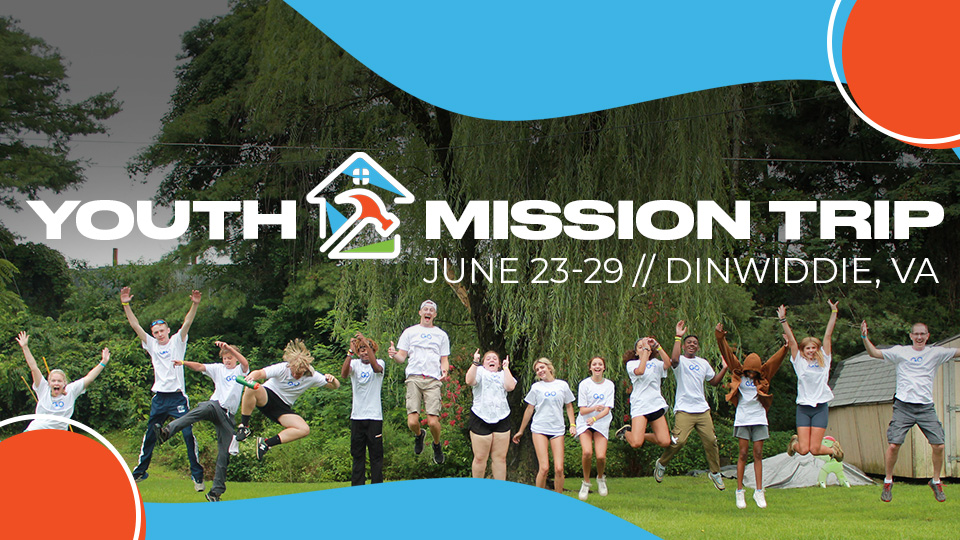 Calling all current 8-12th graders with a zeal to make a difference! Embark on an enriching mission trip to Dinwiddie, VA, from June 23-29, 2024. Our goal? We will share Jesus' heart throughout that community by participating in home construction and painting with "Group Mission Trips".
A non-refundable deposit of $75 secures your spot, with a total cost of $685. But don't fret—the fundraising endeavors we have planned will help alleviate that cost.
Join us, encounter God, and experience the fulfillment of serving alongside Him.